I grew up a city boy in Minneapolis until my family moved us up to Northern Minnesota when I was 16 years old.  From there I lived all over Northern MN, including more than one place without electricity and running water and I've also lived in a wall tent in 30 below weather for a couple of months.  After finishing the eight grade, I quit school and pursued a life in the woods that would lead me to many exciting adventures.
During this time, I fell in love with the amazing world of training and racing sled-dogs which would take me on a 12 year journey of racing all over the Mid-West, Canada and Alaska.  I also lived up in St Michael Alaska, which is south of Nome.  It's a small village of about 400 people and the only way to get there is by boat or plane.
When I was 21 I decided that I wanted to go to college to work in the park service.  But first I needed to take my GED so I attended classes to prepare for taking the test.  I scored high on everything except math.  Math was grade school level and needed lots of work.  I worked hard on preparing for the math sections but it was a struggle.  I took my GED scoring high on everything and barely passing math.  From there attended Vermilion Community in Ely Minnesota where I was able to continue racing sled-dogs and attend College.  Math continued to be a struggle but I excelled in every subject that didn't involved math.  So much, that the college nominated me for the states community college student achievement award after my first year and was runner up.  After my second year I was a quarter from getting my degree and decided not to finished to pursue another opportunity giving sled-dog rides in Oregon.
I never did finish College but because I had worked at a National Park for my internship I was able to not only get hired for a permanent seasonal position at a national park but also worked at a state park later on as well.
From there I would fall into the car business, selling cars, then would start to learn about the Internet in 2005 and would become Internet Manager at the dealership, then I was recruited to be over a dealer group and be the eCommerce Director and then recruited to be a Digital Strategist on the Subaru account.  In 2011 I founded 3GEngagement, a digital marketing company where I am very blessed with a company of 15 amazing employees.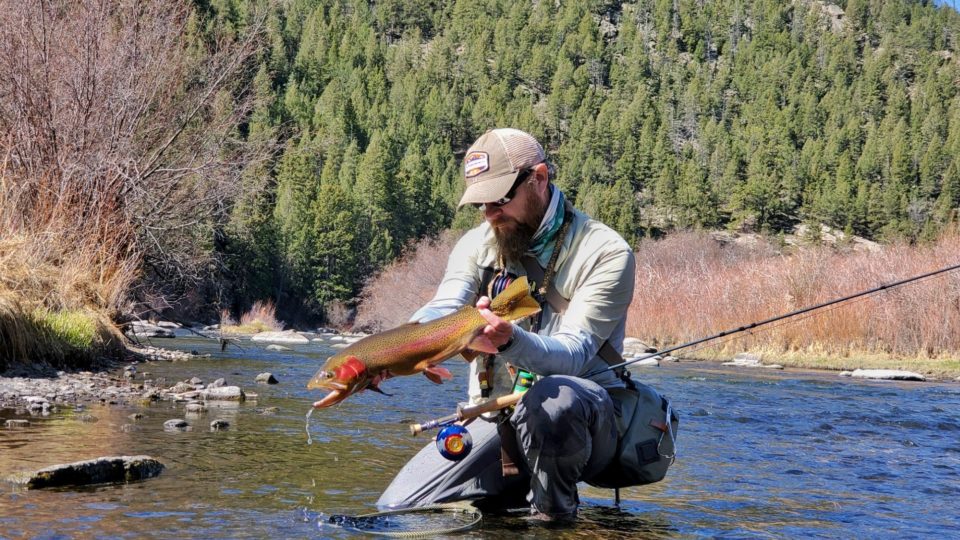 At different times, I would think about fly fishing and wanting to try it out.  I grew up fishing with conventual gear throughout the years but it was never something I really got into.
Then one day my wife purchased a full day guided fly fishing trip for my birthday.  Up until that moment, I had never gone fly fishing, hadn't even tried to cast a fly rod.  What I felt on that first day was the same feeling that I had when I went on that very first sled-dog trip, This is absolutely amazing and I'm not sure how but I'm going to do this!  Same thing with fly fishing.  Within a week I had bought a rod and reel and have spent every week fishing and learning everything I could since.